About me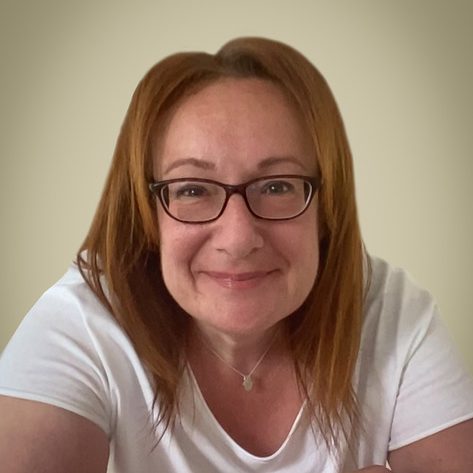 I'm Gillian Wingard. For 25 years I worked in the fast-paced, continually-changing corporate world of sales and recruitment as a senior manager. I witnessed first-hand how stress and anxiety in such a pressure-cooker environment affects people at all levels. That's why I started Behavioural Freedom.
That notwithstanding, I have also struggled personally with workplace stress and anxiety, how it feels and how to effectively treat it and my life experiences make me the perfect person to work with you to relieve whatever issues are stopping you from living a full, happy and worry-free life.
I studied Hypnotherapy and specifically Hypno-CBT, the combined use of Cognitive Behavioural Therapy and Hypnosis at the UK College of Hypnosis and Hypnotherapy and the course is centred fundamentally on modern psychological approaches.
It is one of the leading courses of its kind in the UK and was developed by Donald Robertson, a highly-acclaimed and respected writer, therapist and trainer and author of The Philosophy of Cognitive Behavioural Therapy (2010), The Practice of Cognitive Behavioural Therapy (2012) and Build Your Resilience (2012).
By using such an effective and proven combination of therapies, Cognitive Behavioural Hypnotherapy (CBH) is widely believed to be the treatment of choice for a growing number of conditions treated on the NHS over the next five years.
Evidence-based medicine is considered the way forward in selecting treatments for clients in the NHS and there is no reason why therapists shouldn't do the same. There are many studies on the most effective types of psychotherapy and also on the most effective therapeutic methods and techniques. Cognitive therapies, CBT and hypnotherapy consistently score as the most effective therapies in meta-analysis of psychotherapies.
I am honest, easy to talk to and approachable. I have suffered with panic attacks, stress and anxiety myself and I sought hypnotherapy which I found both amazingly effective and profoundly life changing. Hypnotherapy opened up my mind and the way I thought and approached the aspects of my life that were causing me concern. I understand how the thought processes that go on inside your head can be adapted and amended to take a different journey, one of freedom of thought and behaviour.
I decided to change careers as I have the transferable skills to work with different types of people, the life experience to understand what individuals may be feeling from the effects of stress and anxiety and an overwhelming desire to help people become free from unwanted behaviours.
I have been married for over 25 years and have a son and a dog called Chewy. With spare time at a premium, I'm a passionate and vocal Arsenal season ticket holder and I love eating out and spending time with my family.
Gillian Wingard, Behavioural Freedom
Professional Memberships
Accredited and Registered Hypnotherapist with the General Hypnotherapy Standards Council and General Hypnotherapy Register
Registered Hypnotherapist with CNHC (Complementary and Natural Healthcare Council)
Licentiate Clinical Hypnotherapist with the Register for Evidence-Based Hypnotherapy & Psychotherapy